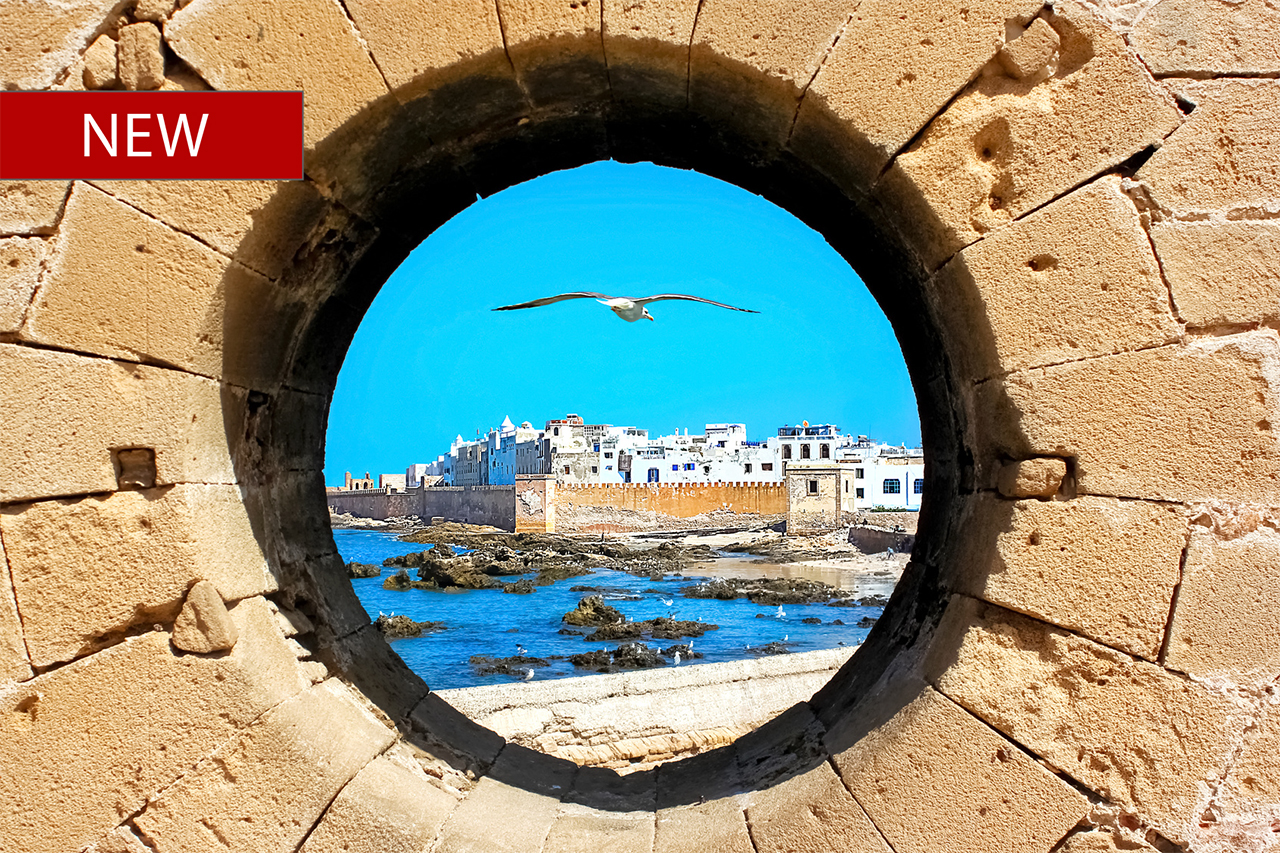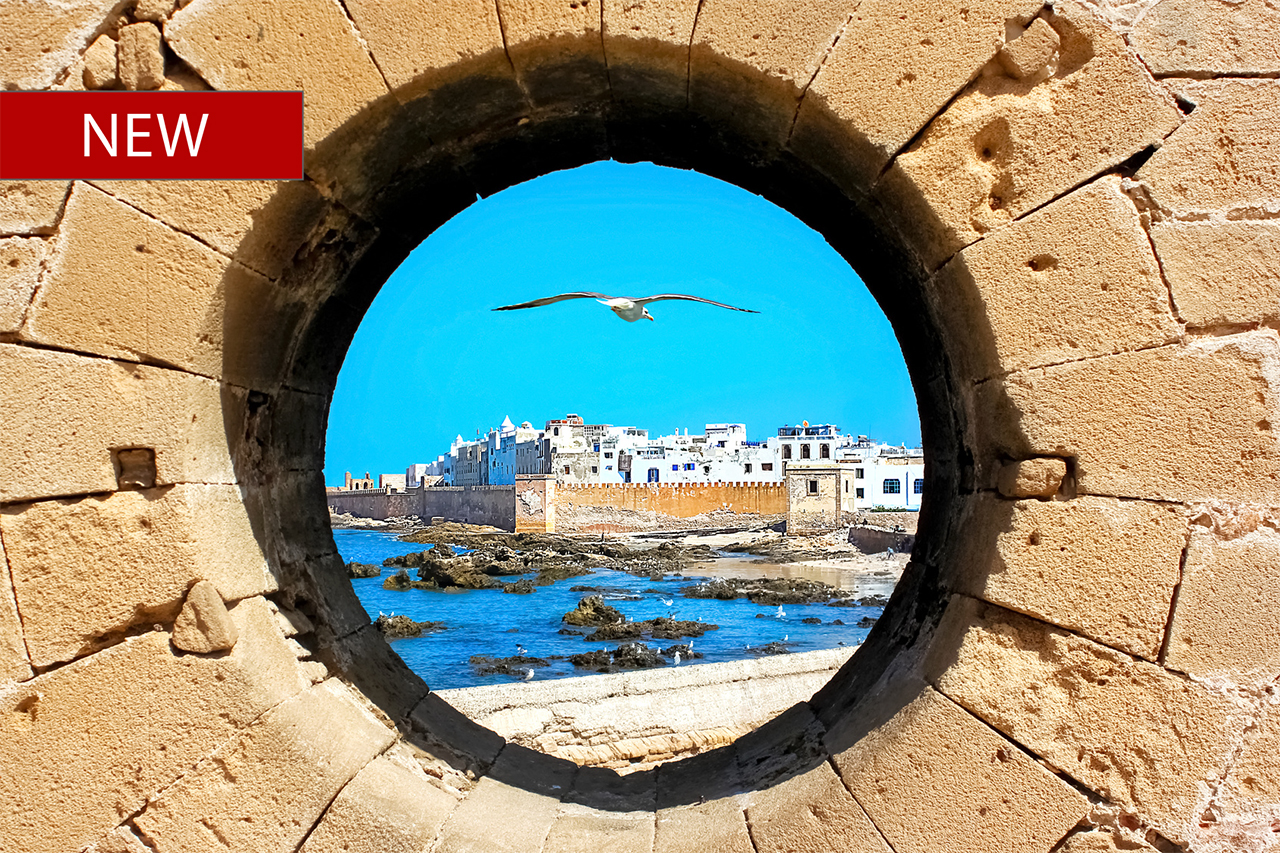 Essaouira: Pearl at the Atlantic Coast
HIGHLIGHTS
Typical architecture: White walls – blue doors
UNESCO World Cultural Heritage – the Medina of Essaouira
Relaxing atmosphere at the Atlantic Ocean
DESCRIPTION
We will leave from Marrakech at eight o'clock in the morning and drive for about 170 km, passing vast landscapes, dotted with sheep and goats grazing on argan trees (which only grow in the wild and on which the goats climb to eat berries) and. If you wish, it is possible to stop for an argan oil tasting, where the argan oil is extracted by a small cooperative, run completely by women. This oil is very famous for its use in cooking and especially in cosmetics.
A few kilometers further away, there is a panoramic view of Essaouira, a small blue and white town on the beautiful Atlantic Coast. Once you arrive in the port, you are free to discover its charm at your leisure. You can have a stroll along the quays, which are full of life, where you can watch fishing boats coming back to the port, fishermen unloading their daily catch, and all the activities linked with the work of fishermen. You can feast on a cornucopia of freshly caught seafood options in a local restaurant overlooking the sea.
The visit to the town is pleasant and the sights varied, from the ramparts to the Medina. In the Medina you will see a number of local artists and lots of craft shops, many of them exhibiting craft objects made of thuya wood. Marquetry remains the speciality of Essaouira (but be aware, that the wood is rare and comes with sustainability issues). If you are interested, you can spend part of your day at the beach befor we return to Marrakech at 6 or 7 p.m. as it is only a 2.5 hour drive.
4WD jeep or minibus – departure from Marrakech
Vegetarian meals on request. Drinks are not included.
Our prices are INDICATIVE and may vary, depending on HIGH OR LOW SEASON, as well as on the SIZE OF THE GROUP. Ask us about your preferred tours, we are always pleased to offer our cooperation and make you a personalized estimate. All our trips and workshops are subject to change, depending on your needs and wishes.
Drinks, personal expenses