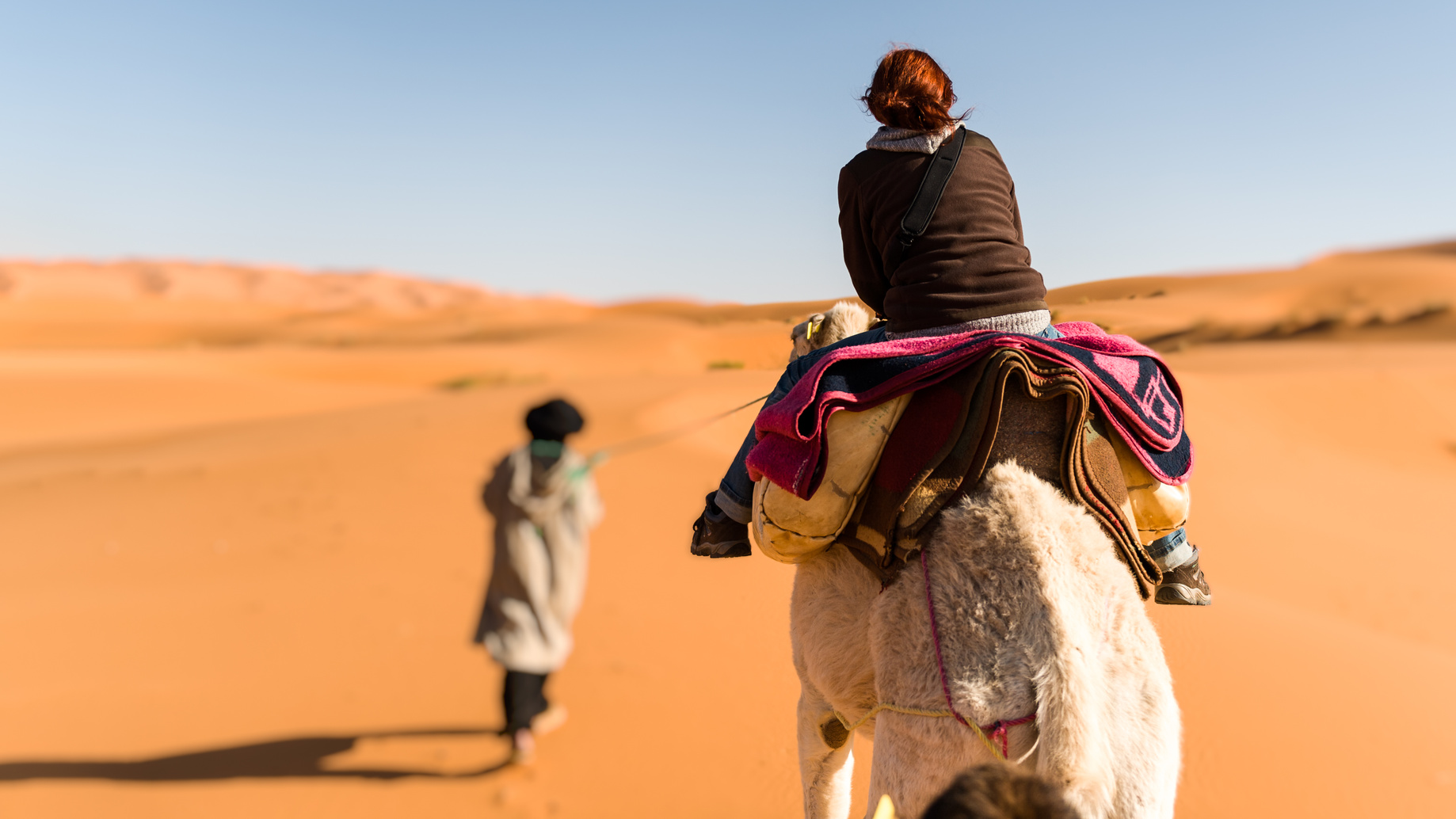 DESCRIPTION
The dromedary is the smallest of the three species of camel. It feeds on foliage and desert vegetation; several adaptations, such as the ability to tolerate losing more than 30% of its total water content, allow it to thrive in its desert habitat.
We offer  riding on a dromedary for one hour or half a day, tea-break included.
1 hour: 10 €
1/2 day: 25 €
Our prices may vary, depending on high or low season.