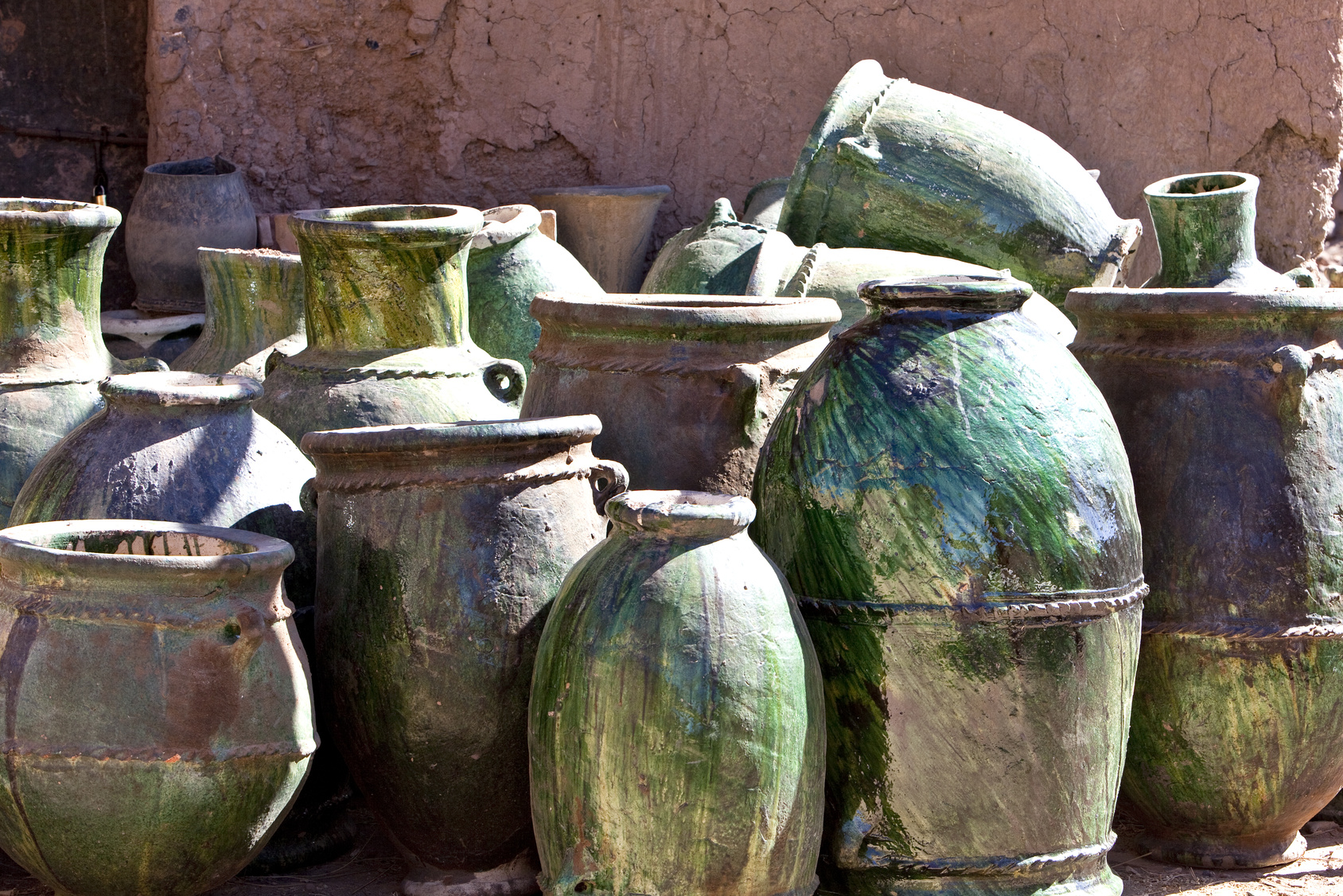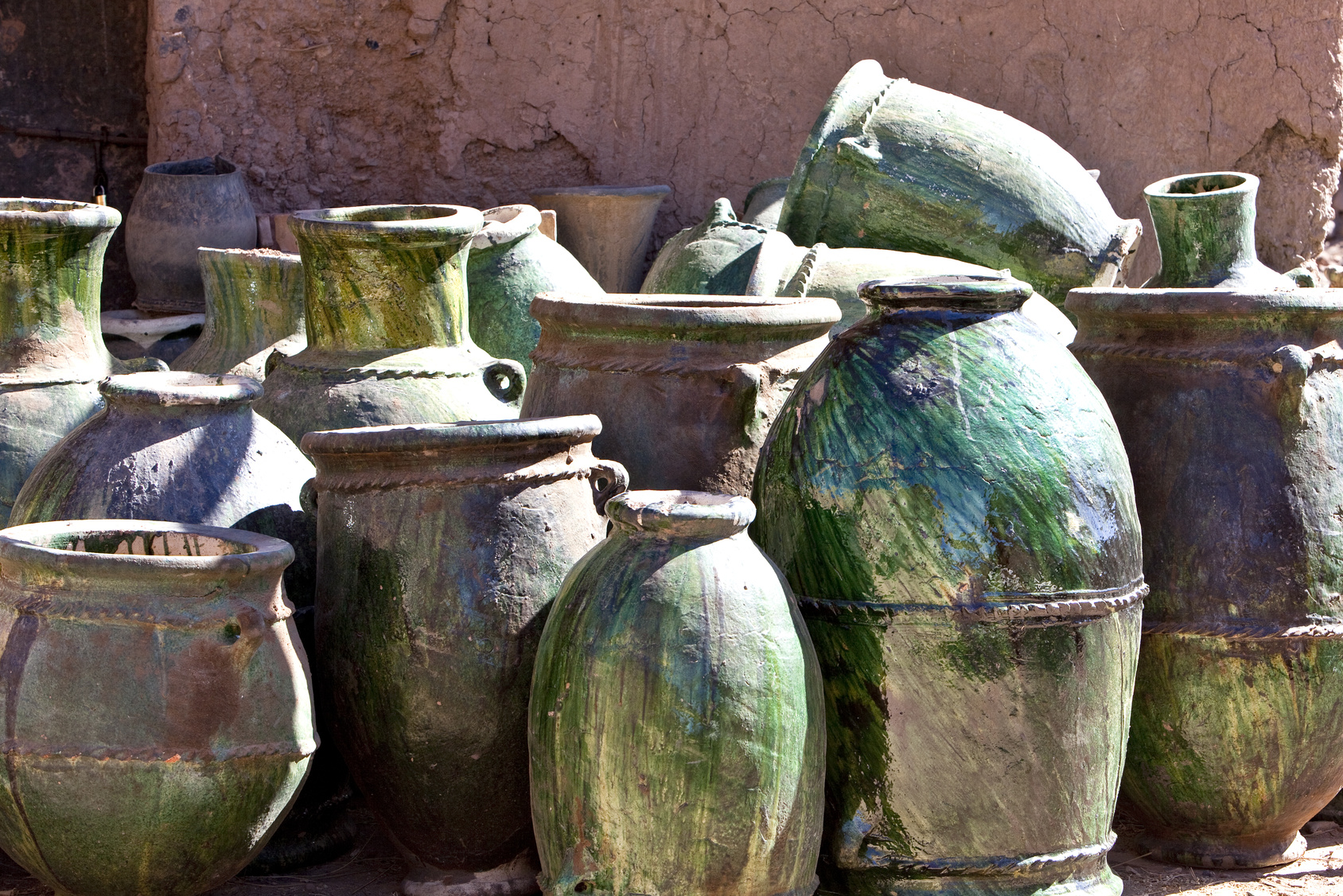 HIGHLIGHTS
Discovering the own creativity
Learning traditional handcraft
Instructured by professional potters
DESCRIPTION
Long time ago the founders of the religious brotherhood of Tamegroute assembled merchants and craftsmen of Fes, a city that enjoyed good relations with Tamegroute at that time. This was the starting point of pottery tradition in our village. Pottery has become its main characteristic.
Trainings are being held in Tamegroute, directly at the local handcraft manufactory where you will learn how to make the pottery, using the traditional way, advised by qualified potters.
For those, who are interrested, it is also possible to learn the pottery decoration with Henna drawings. Of course everybody can finally take home the own creations.
2 h in the morning + 2-3 h in the afternoon; workshop duration varies from 3 to 7 days
Vegetarian meals on request. Just let us know.
Lunch, tea break, raw material, manufactured objects
Accomodation. Please contact us for further information, if you want us to organice an accomotdation.