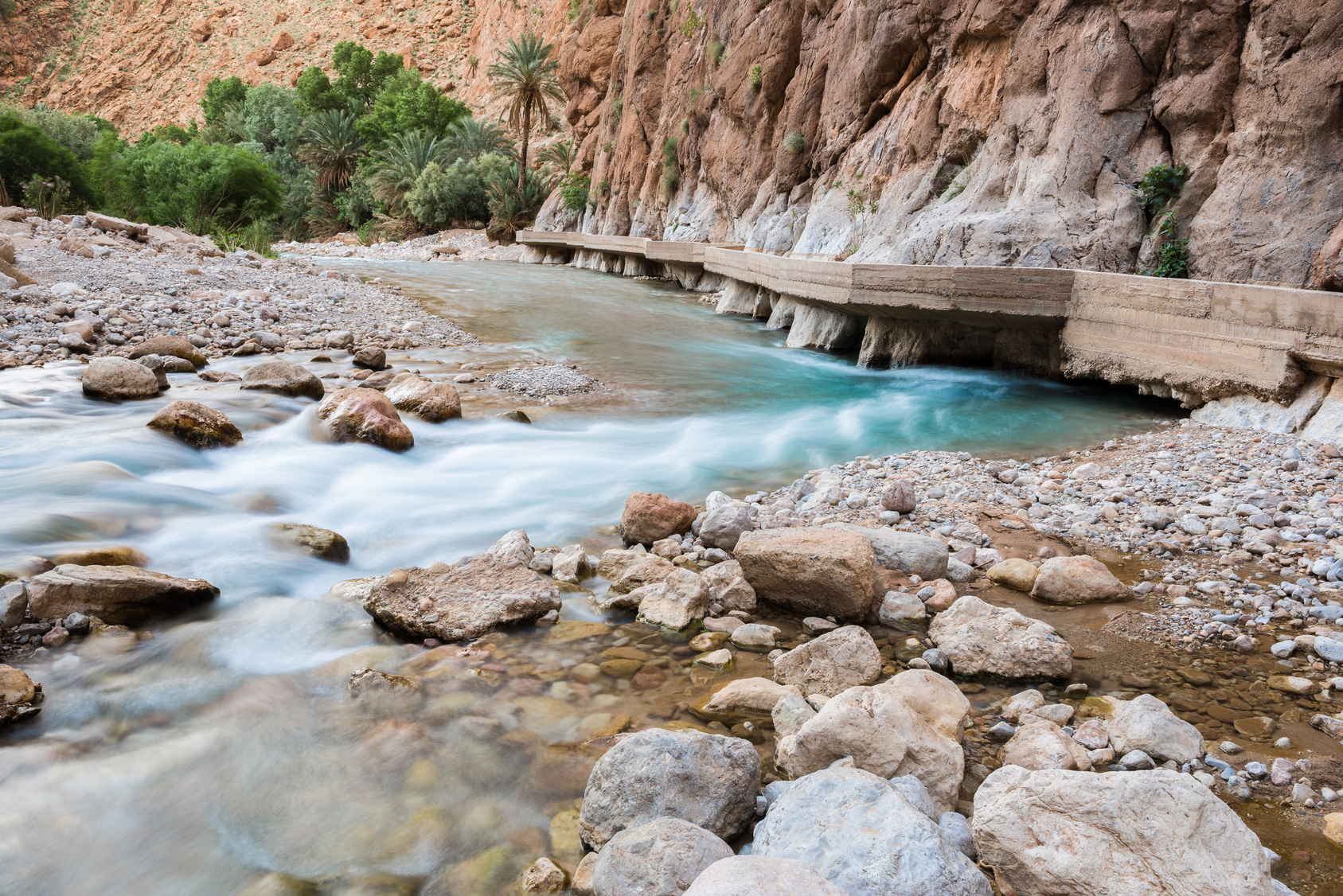 Tinerhir oasis and Todra canyon
HIGHLIGHTS
One of the most beautiful palm groves of Morocco
Breathtaking Todra canyon
Evening in a local restaurant
DESCRIPTION
About 160 km away from Ouarzazate we visit one of the most beautiful palm groves from Morocco: Tinerhir (also named Tinghir) and Todra canyon, a few kilometres away from the city. The canyon is more than 300 meters deep and appreciated by rock climbers. We spend the night and have dinner in a typical hotel-restaurant.
Todra canyon is located in the eastern part of the High Atlas Mountains in Morocco, near the town of Tinerhir. Both the Todra and neighbouring Dades Rivers have carved out cliff-sided canyons on their final 40 kilometres through the mountains. The last 600 metres of the Todra canyon are the most spectacular. Here the canyon narrows to a flat stony track, in places as little as 10 metres wide, with sheer and smooth rock walls up to 160 metres high on each side.
4WD jeep or minibus, departure: Ouarzazate
Vegetarian meals on request. Meals in local Berber hotel-restaurants.
Our prices are INDICATIVE and may vary, depending on HIGH OR LOW SEASON, as well as on the SIZE OF THE GROUP. Ask us about your preferred tours, we are always pleased to offer our cooperation and make you a personalized estimate. All our trips and workshops are subject to change, depending on your needs and wishes.
Children -12 years old: -10%
Transport, guide, overnights/ accomodation, meals
Drinks, personal expenses