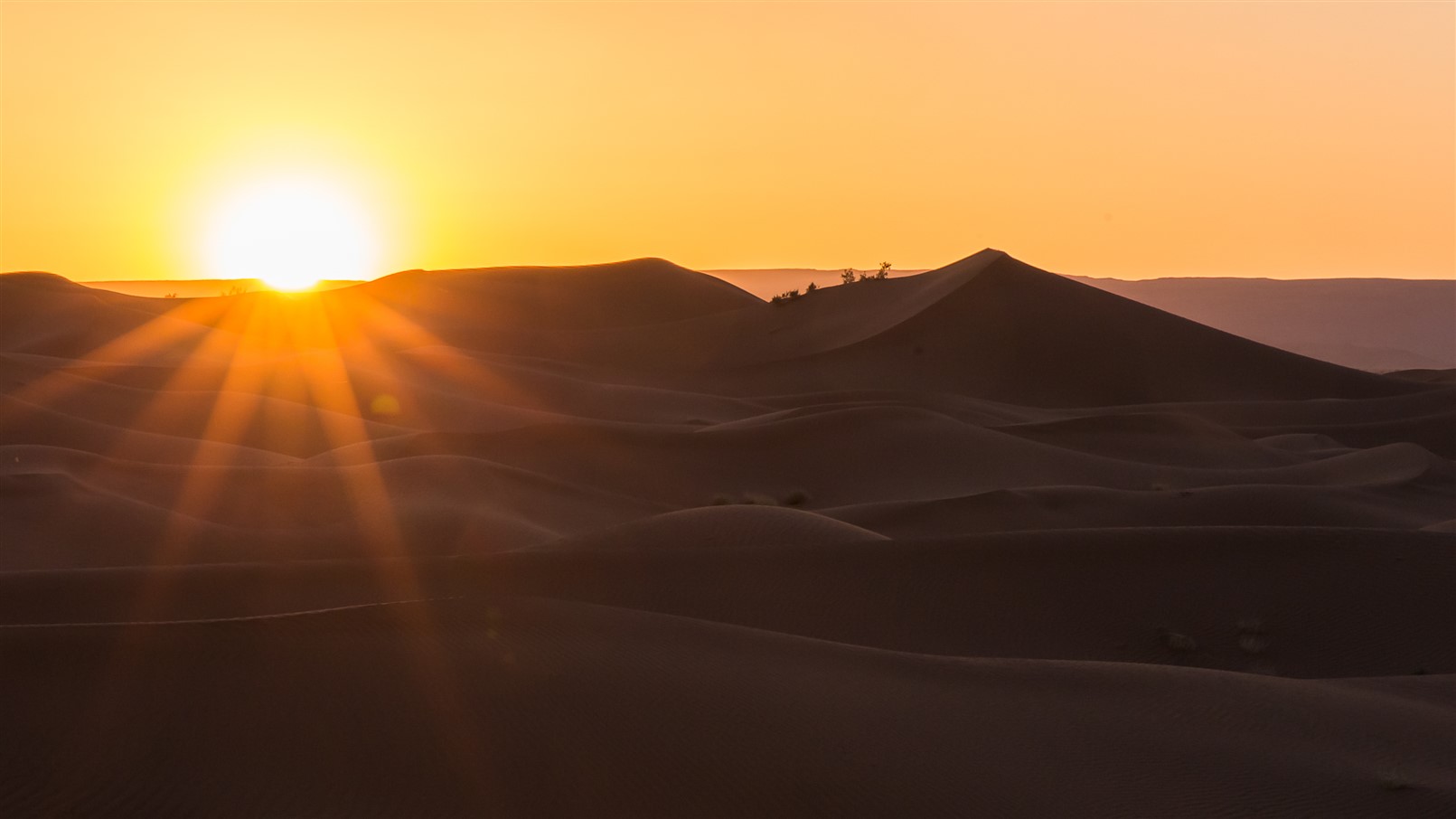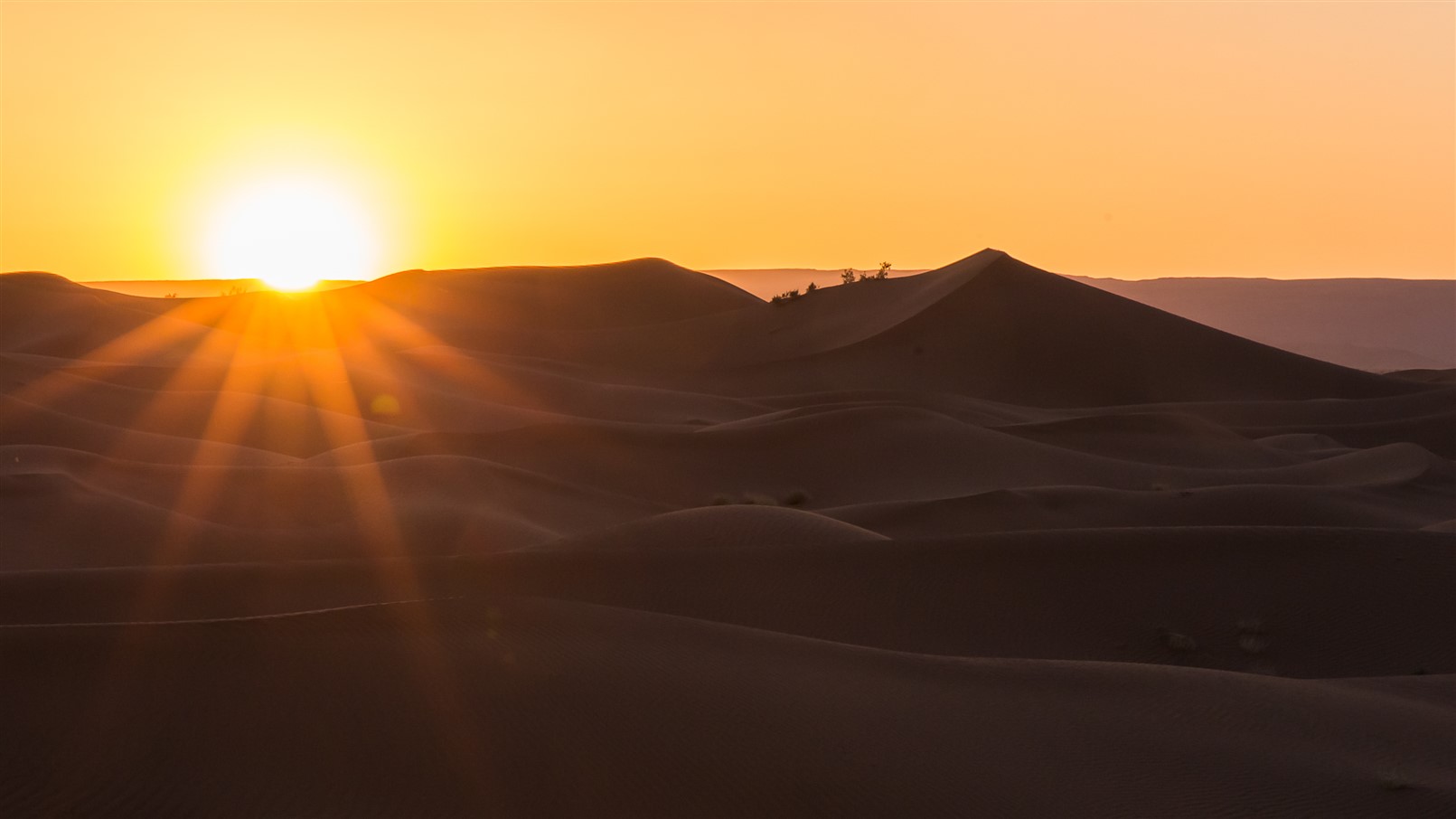 Great caravan trek into Sahara desert
HIGHLIGHTS
Living closer to mother nature, exploring the magic of simple life
Sunset and dawn in the dunes
Traditional meals, Berber music and dances around the open fire place
DESCRIPTION
Trekking in the desert with dromedaries, stopping for tea, meals and necessary breaks, in the middle of sand dunes and overnight either bellow the stars or in tents, depanding on your wish and the season.
A caravan trek is a great opportunity to experience the lack of a part of modern life. An opportunity to discover for some time another way of living, closer to mother nature. Discover the magic of simple life!
A "must see": Sunset, dawn and sunrise. This magic moments in this unique place makes you really feel and enjoy the silence and the wide landscape of the desert. In the evening, you will share an excellent dinner next to a fire place, followed by darbouka drums (local drums), lyrics and traditional dances.
There are lots of unforgettable moments. For example watching the stars in this pure sky, so unique to the desert, brings you an exceptional feeling of beauty and peace.
Dromedary caravan trek
We can do this trek in different parts of Sahara. Possible places to visit: Tinfou Dune, Erg de Juifs desert, Chegaga desert …
Vegetarian meals on request. Our meals are prepared of fresh ingredients that are mostly produced in our region.
Our prices are INDICATIVE and may vary, depending on HIGH OR LOW SEASON, as well as on the SIZE OF THE GROUP. Ask us about your preferred tours, we are always pleased to offer our cooperation and make you a personalized estimate. All our trips and workshops are subject to change, depending on your needs and wishes.
Transport, dromedaries, guide, overnights/ accomodation, meals