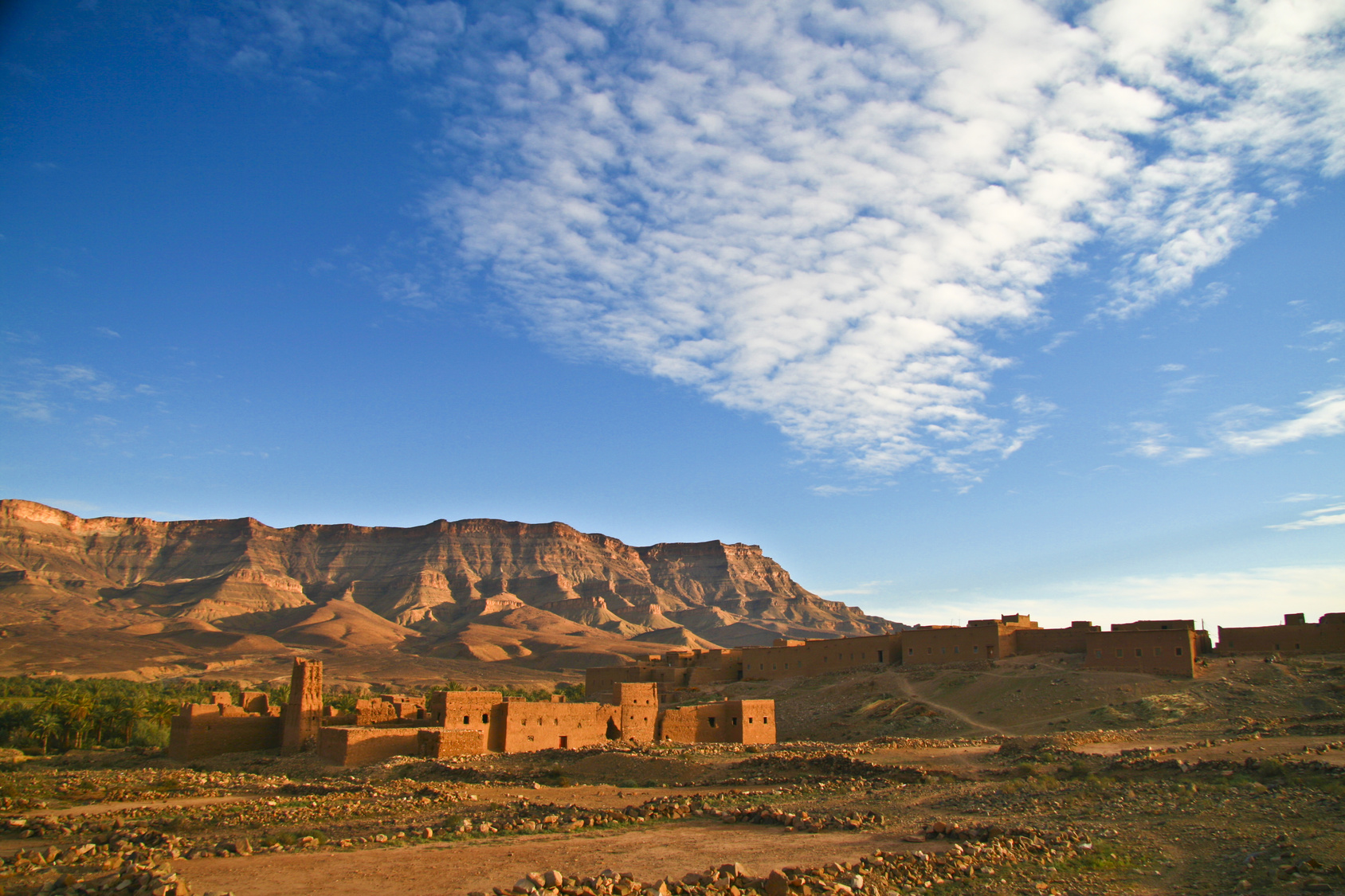 Desert of Chegaga (departure from Ouarzazate)
HIGHLIGHTS
Traditional Moroccan architecture and culture
Visit to the nomads
Overnight in desert
DESCRIPTION
1st day : In the morning departure from Ouarzazate, we travel through the Draa valley, rich in traditional villages and palm groves, Agdz, visit of the Tamnougalt Kasbah. Zagora. Lunch in a local family's home in Tamegroute. Tagounite. Sacred Oasis. Sunset in the dunes of Chegaga, "the sand sea". Traditional atmosphere: In the evening, you will share an excellent dinner next to a fire place, then followed by darboukas (local drums), lyrics and traditional dances. Overnight in typical nomadic tents.
2nd. day : Breakfast, dromadary ride in the dunes. Visit to the nomads. Return to Ouarzazate in the late afternoon.
DURATION:
2 days – 1 night
TRANSPORT:
4WD jeep – Departure from Ouarzazate
MEALS:
Vegetarian meals on request. Our meals are prepared of fresh ingredients that are mostly produced in our region.
PRICE:
Included: Transport, guide, overnight/ accomodation, dromedary ride, meals. Not included: Drinks
NOTE:
Our prices are INDICATIVE and may vary, depending on HIGH OR LOW SEASON, as well as on the SIZE OF THE GROUP. Ask us about your preferred tours, we are always pleased to offer our cooperation and make you a personalized estimate. All our trips and workshops are subject to change, depending on your needs and wishes.